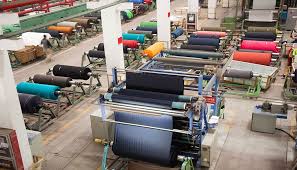 Perlite in textile industry
Perlite in textile industry is using as a rubber material and weightless abrasive for creating fluffy surface. Perlite in textile industry has stone role (washing by stone) of jean cloths. Also perlite in this industry reduces the amount of damage to the machines and producing better and softer jeans.
Most of jean manufacturers use perlite instead of enzyme. Perlite due to stable behavior is insoluble in water. This feature causes to use perlite as a bleach factor in textile purgation.
The used perlite does not have negative effect on health because it is a hygienic material. Also perlite does not rub the used materials and due to lightweight. Working with it, is quite easy.